Pan Seared Steak with Mushrooms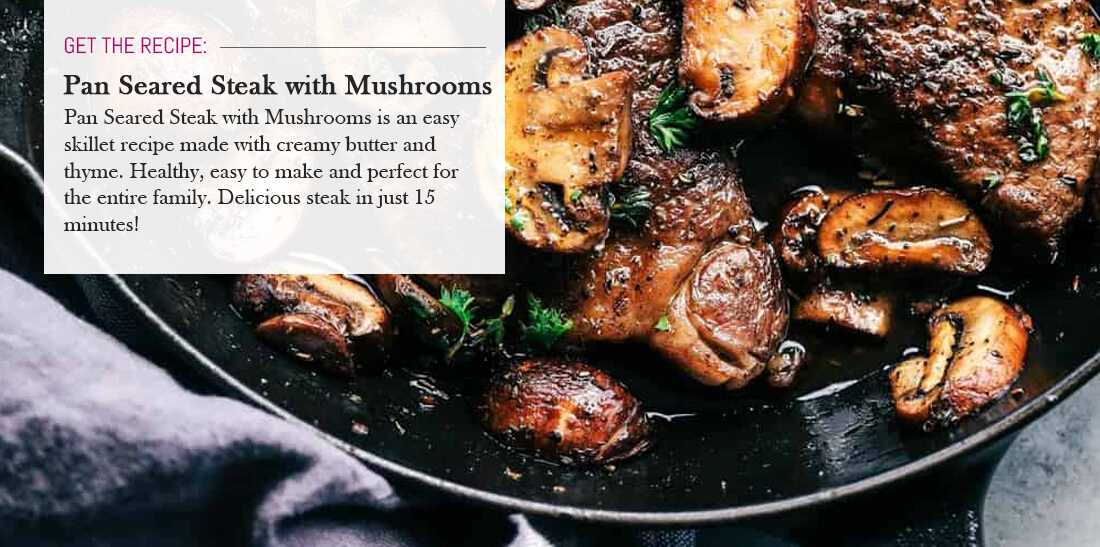 Servings: 2
INGREDIENTS
For the mushrooms
1 tablespoon olive oil — extra virgin
1 tablespoon butter
6 ounce mushrooms — sliced
3 garlic cloves — minced
Salt and pepper to taste

For the steak
2 lean Linz 10 oz Ribeye
salt to taste
3 tablespoons butter
3 garlic cloves — minced
3 cloves garlic — smashed (don't mince the cloves because it will burn fast)
3 sprigs fresh thyme
INSTRUCTIONS

1. Remove the steaks from the fridge about 30 minutes to 1 hour before cooking.
2. Place them on a paper towel-lined cutting board and pat them dry with paper towels.
3. Season well all sides of the steaks with salt and set aside.
4. In a 12-inch cast iron skillet over medium heat, add olive oil and butter, mushrooms, garlic and salt. Cook for about 3 minutes or until tender. Set aside on a plate.
5. Increase the heat to high and let it heat up for about 3 minutes. When the pan smokes just a bit, it's a sign that it's properly heated.
6. Place the steaks in the hot skillet and cook for about 2 minutes each side or until the steaks get a nice crust.
7. Now add butter, garlic and thyme to the skillet. Flip the steaks again and tilt the pan to help the butter spread on the skillet.
8. Using a spoon, pour butter over the steaks. Flip again the steaks and check the internal temperature of the steaks. For rare is Medium rare is 135 degrees, medium = 145 degrees, medium well = 150 degrees and well done = 160 degrees. The totally cooking time for this steak was about 8 minutes. It will depend on how you prefer your steak to be (rare, medium, medium well or well done).
9. When the steaks get to the desired cooking temperature, bring back the mushrooms and serve immediately with some roasted green beans, asparagus, mashed cauliflower and/or rice cauliflower.
Pairs well with: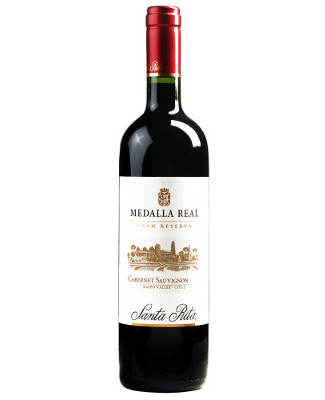 Santa Rita
Medalla Real Cabernet Sauvignon